Welcome to Ethical Traveller.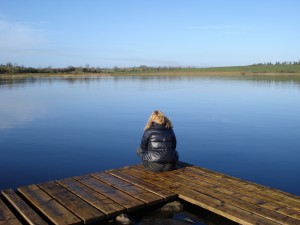 I have been writing about ethical, green, responsible, eco, sustainable travel, call it what you will, for the last six years,  after completing a Masters degree in Responsible Tourism Management. During this time I have written about the issues of ethical travel not only in my columns in National Geographic Traveller Magazine, The Irish Times and Green Parent Magazine, but also in  UK newspapers and magazines, where I am given an opportunity to share some of my travel experiences and tell you about some of the inspiring people I have met on the way. These people are totally committed to improving the impacts of travel around the world, and have created some exemplary, exciting tourism products. Giving these people a voice is what I care about most, as they are the ones making a difference and so it was a great honour to win the Virgin Holidays Responsible Tourism Award for Best in Responsible Tourism Writing 2011.
I am Irish, but based in London, so forgive me if the articles are slightly weighted towards the greenest island of them all.  I hope that the majority of them will be of interest to anyone who finds their way to the site, and that they might provide a useful source of information for your travels. I recently wrote a travel app called Ireland Green Travel, available for iphone and Android, which you can also follow on its own Twitter page or Facebook and also completed a responsible tourism guide to New York State, which opened my eyes to all the secrets of this very Big Green Apple.  Other travel highlights of late include staying in some beautiful yurts in Lanzarote, walking on Sark, swimming from island to island in Croatia, wild swimming in Trinidad, bog walking in Estonia, and strolling along the pink granite coast of Brittany.
Thanks  for checking out Ethical Traveller. For frequent news of my travels or general eco travel updates, please check out my own Twitter page.  Most recent Twitter updates listed below.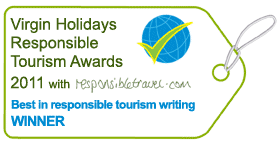 Happy travelling
Catherine